SERVICED OFFICES MELBOURNE
At Prestige Executive Suites we have established serviced offices is the south eastern suburbs of Melbourne that provide prestigious, corporate environment with short term office space. We provide office space solutions to suit all types and sizes of businesses. Whether you are looking for a full serviced office solution or a virtual office solution or meeting room facilities we have the options available for your business.
An owner-operated venture, Prestige Executive Suites offers a stable, professional environment to assist you in your growing business. At Prestige Executive Suites we also have office space for rent. We provide different options of shared office space so you don't have to pay for a full office. This option is ideal if you have a limited budget or you don't need an entire office to run your business.

SERVICED OFFICES
A Serviced Office is the ideal environment to create a corporate image that is cost effective for small business and branch offices.  Prestige Executive Suites provides furnished offices in a fully equipped office environment with reception and secretarial support.

VIRTUAL OFFICE
Your clients and customers need not know that your office is only a virtual one.  Avail yourself of our Virtual Office services at either of our offices in Melbourne's Bayside or Waverley areas and your business will immediately have a prestigious office image.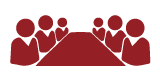 MEETING ROOMS
With a range of meeting spaces at both our Melbourne locations, Prestige Executive Suites has meeting room options to suit all your requirements for meeting room hire. Arrange a tour to view our meeting rooms or book a meeting room online today.
MELBOURNE'S BEST LOCATIONS

SERVICED OFFICES
Our aim is to provide you with an image and presence that your clients would expect of a successful business. With locations in Mt Waverley and Bentleigh, a client of Prestige Executive Suites can access the serviced offices and our facilities at both of our complexes in Greater Melbourne for the convenience of your clients and customers and to enhance the image of your business. Our serviced office solutions are available from two locations in the South east suburbs of Melbourne: Mt Waverley and Bentleigh.
We have offices available for hire to suit all types and sizes of businesses offering you a menu of corporate services, such as Serviced Office Suites, Virtual Office, Mail Service, Casual Office, Boardroom hire and Secretarial Services.
BOOK A MEETING ROOM ONLINE
From $35+GST / hour
At Prestige Executive Suites we have meeting rooms available for rent at our 2 facilities close to Melbourne CBD. We offer a range of recently refurnished modern meeting rooms for small businesses looking for cost efficient solutions. You can book from 1 hour at a fixed rate or get a discount rate for a full day booking.
SERVICED OFFICES AVAILABLE NOW